Blue Hills Honey - a hive of activity
The tiny township of Mawbanna is breathtakingly beautiful. Perched on the edge of Tasmania's pristine Tarkine wilderness, this glorious rural hamlet isn't just considered paradise by the locals – it's also perfect for bees.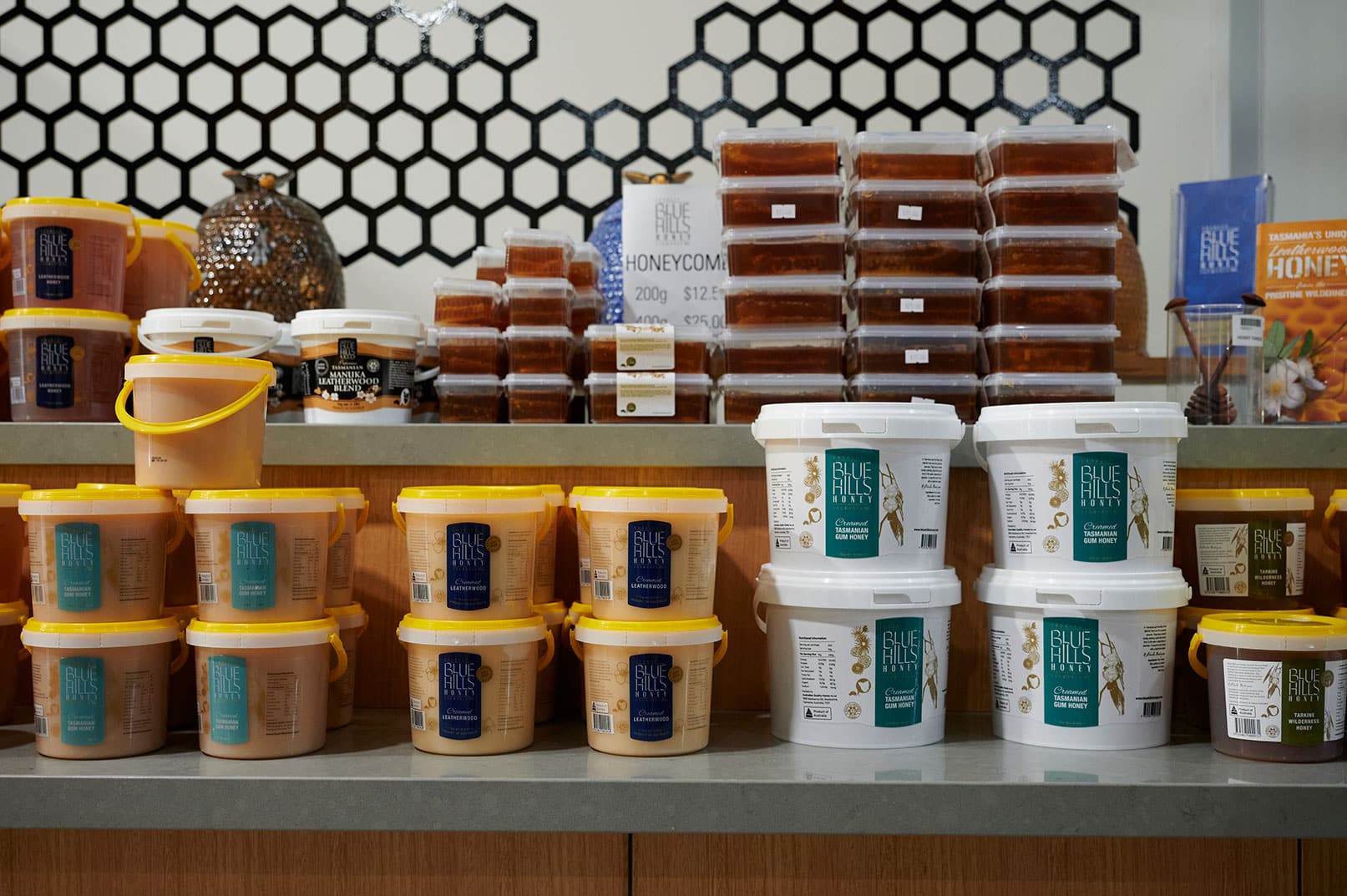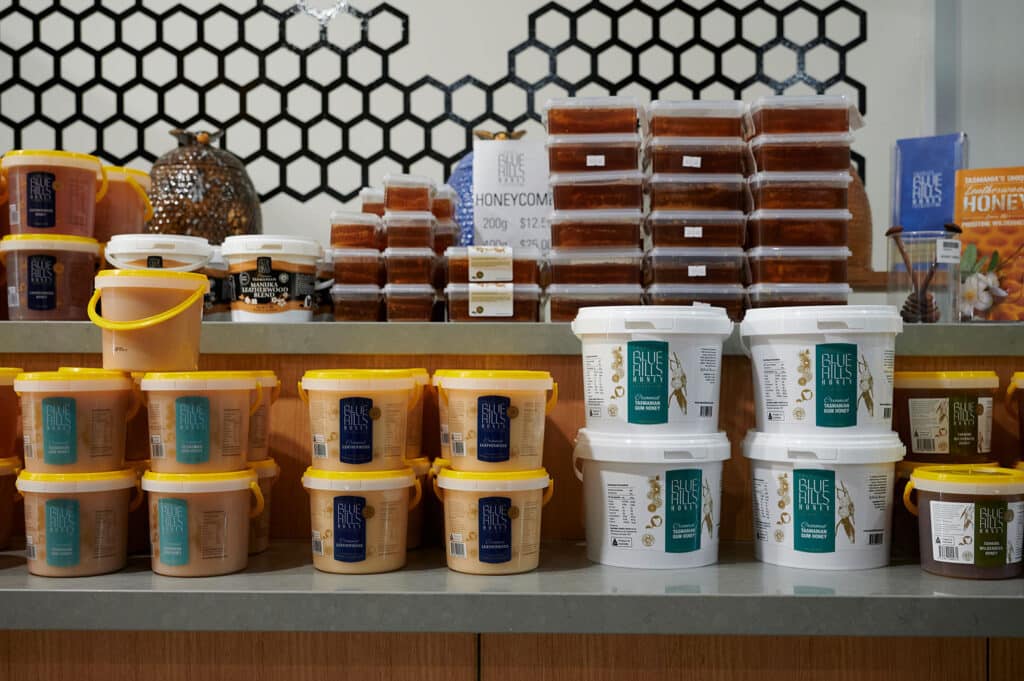 Nicola and Robbie Charles manage more than 2000 beehives throughout the Tarkine region. Spread out in groups of around 100, each hive houses approximately 80-100,000 bees during harvest season, and about 20-30,000 during the cooler winter months. The groups are roughly five kilometres apart, enabling the bees to have their own fly range.
"Each honey we produce is different," explains Nicola. "Regional variation plays a big part in our industry. The soils, the plants…the smell, aroma and taste very much vary according to location, a lot like wine in many ways. Honey really encapsulates the favours and essence of an area."
The leatherwood tree, found only within the cool temperate rainforests of Tasmania, has become a crucial part of Blue Hills Honey story. "It's our single most important nectar plant," nods Nicola. "The honey we produce from it is often described as 'the taste of the rainforest'. Tasmanian leatherwood accounts for about 70% of our honey and we'd really love to see it permanently protected. A lot has been lost over time, to the point where it's now a rare and threatened species."
From the bold and complex flavour imparted by leatherwood, the Charles' also produce a range of other tantalising flavours. Stands of wild blackberries, clovers from nearby farming fields, and Tasmanian pepperberries all impart unique flavours to some of the Blue Hills Honey best sellers. A premium Tasmanian Manuka Honey, renowned for its antibacterial properties, is highly sought after on the international stage.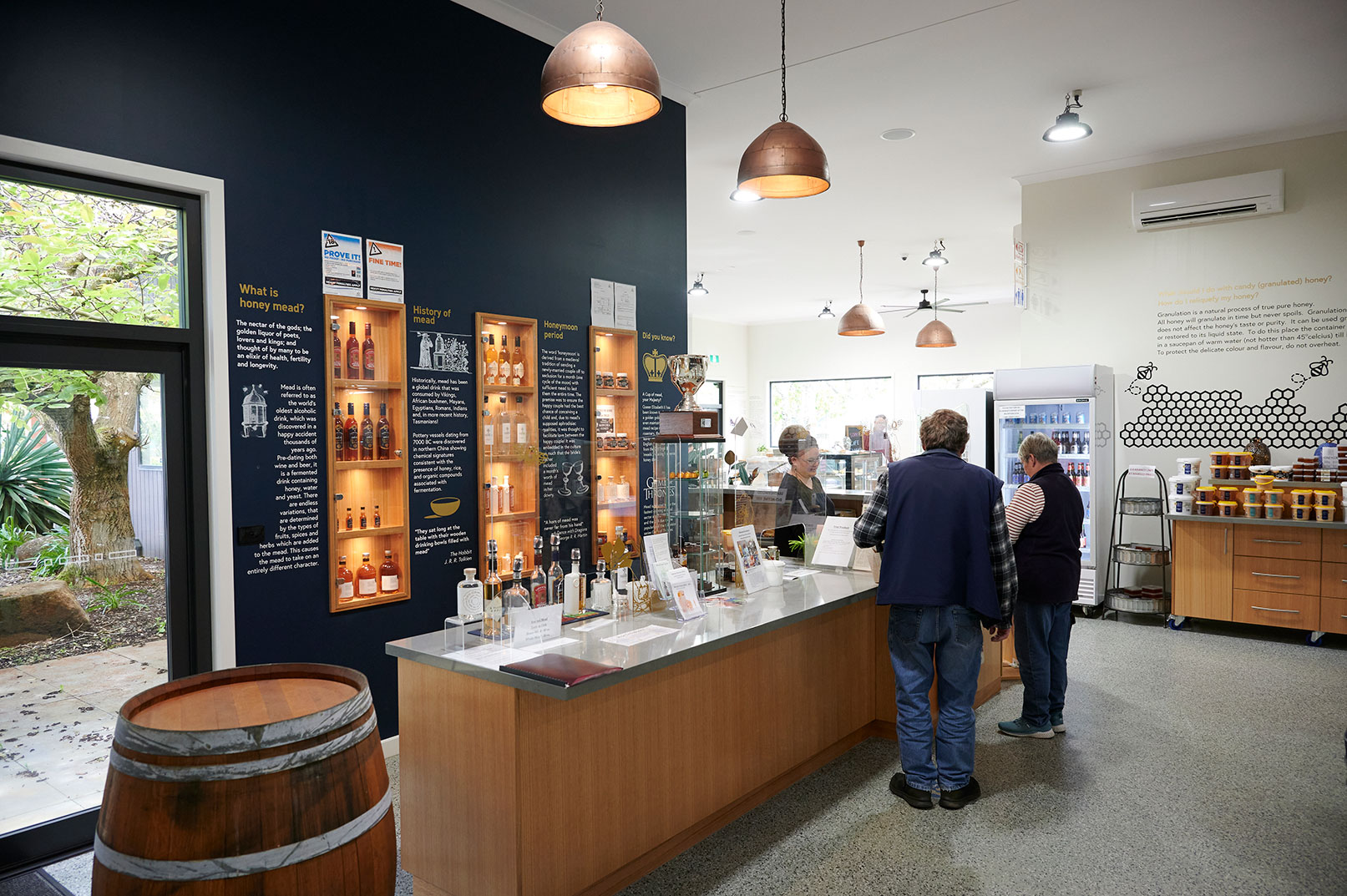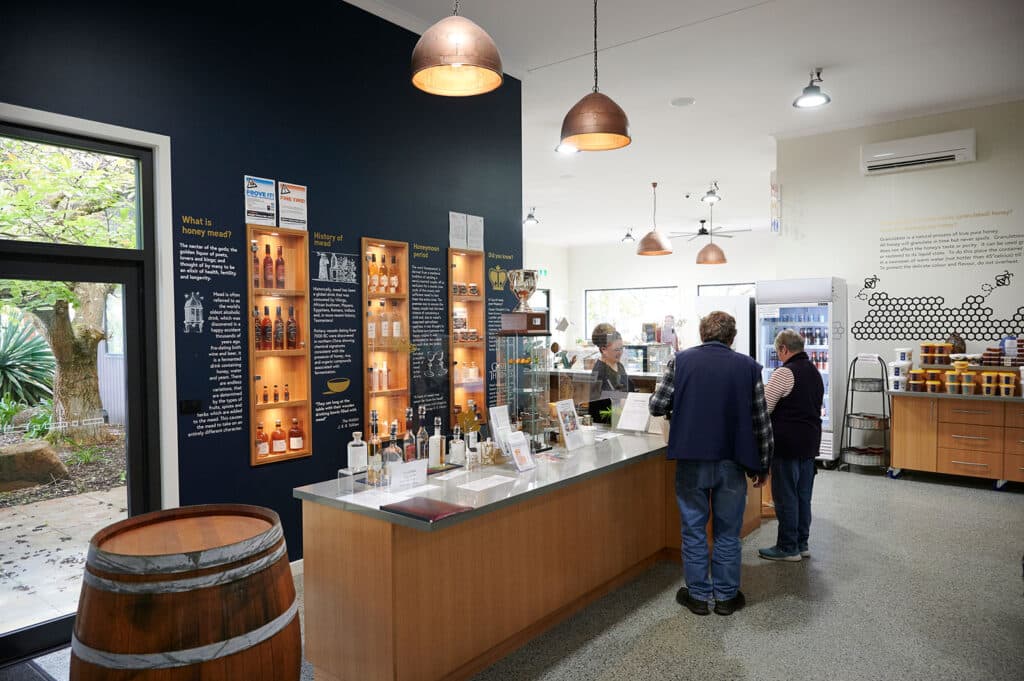 Blue Hills Honey is a true family operation. Robbie himself is a third-generation beekeeper. "There's a strong history here," says Robbie proudly. "Dad, along with the support of my mum of course, started the family business back in 1955," he explains. "I wasn't one for school, so I quickly learnt to love beekeeping too. It's a legacy that's come to shape where we are today."
Today, Nicola and Robbie's passion for bees is readily transferred to others. Blue Hills Honey not only offer a glass front facility that allows visitors to observe the honey production process, but also host special events allowing visitors access to Australia's first virtual reality beehive experience. Imagine stepping inside a beehive…flying over a leatherwood forest…or being a bee being tapped out of the box during a harvest. The Blue Hills Honey experience is cutting edge.
"What we do as an industry involves a lot of hard work and we notice that when we explain that well, the public really appreciate and understand the value of the product," says Nicola.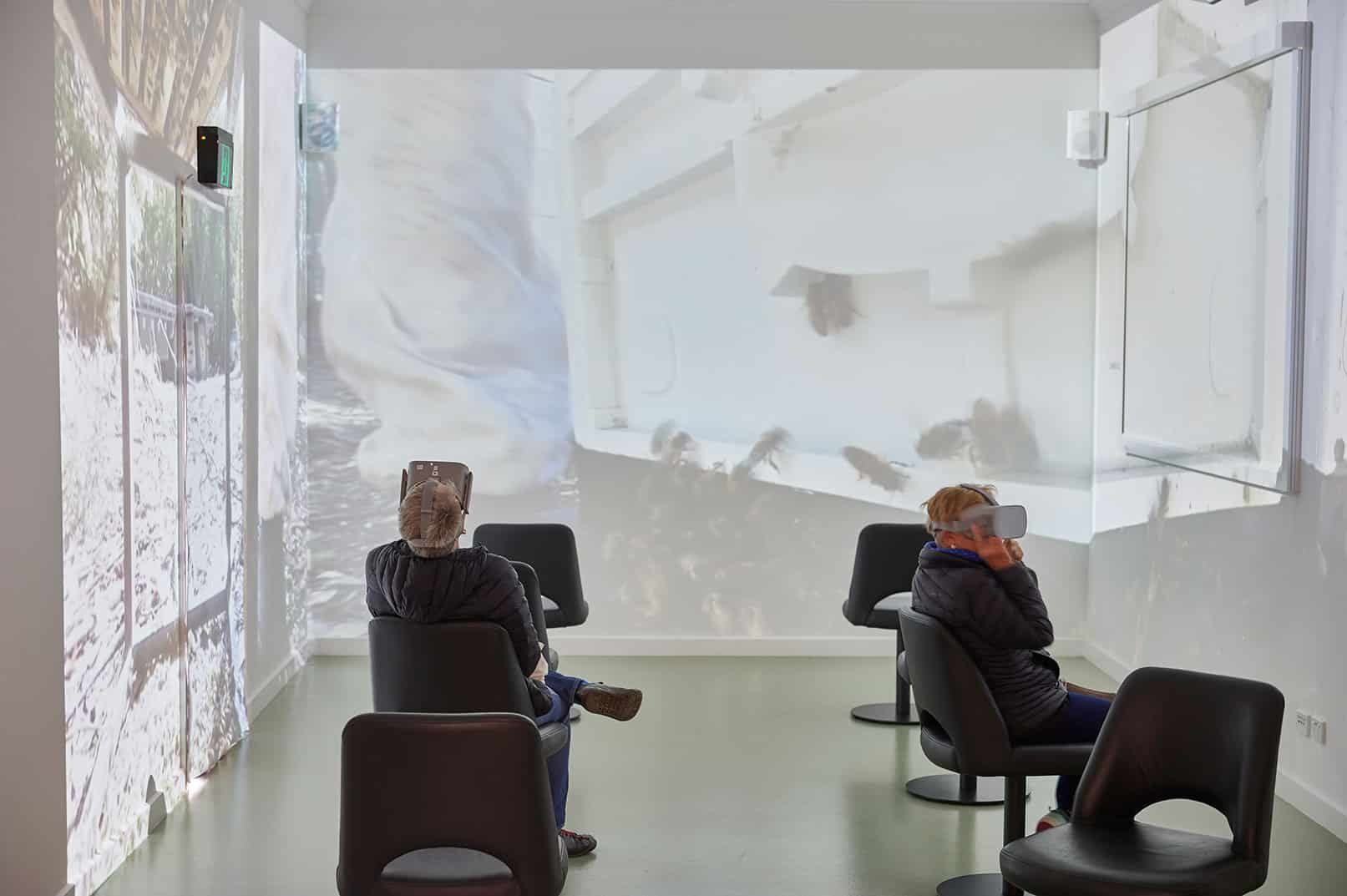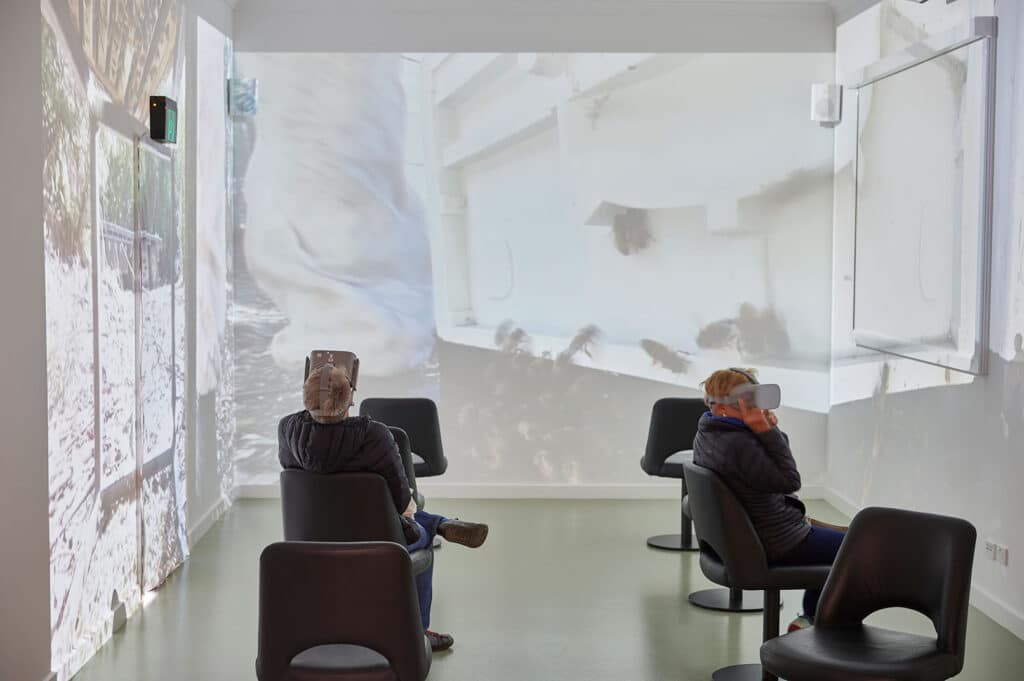 Just a few kilometres along the road from the striking Dip Falls and Big Tree, it's easy to make a day of a visit to Blue Hills Honey. Call in for a good coffee and some delicious honey sampling. Blue Hills Honey is 100% Australian sourced, straight from the pot with no additives – it's liquid gold!
For further details visit the Blue Hills Honey website.